Volunteer tourist guide
We will guide you in everything about Niiza!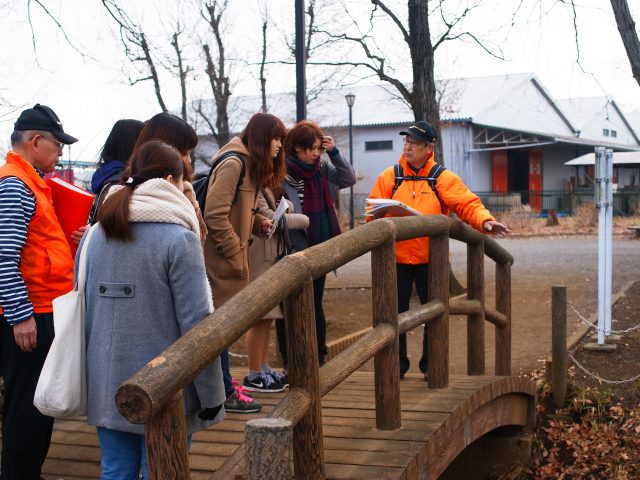 Niiza Volunteer Tourist Guide Association, established in June 2008, has 55 active members. We provide guided tours about Niiza's history, culture, nature, etc. to visitors from both inside and outside Niiza. In FY2018 (from April 2018 to March 2019), we guided 51 groups, 1,178 tourists in total.
Sharing the time with a volunteer tourist guide would give you a wonderful memory to learn about Niiza's attractions that you never knew about. We look forward to welcoming you.
* Guiding fee is free.